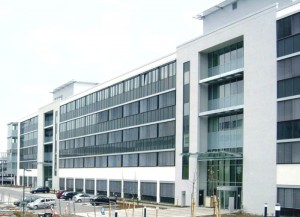 Since the 90's, Intergral has been providing innovative products, enterprise scale software solutions and IT Services to thousands of customers across the globe.
We are headquartered in Germany and have regional offices in the United Kingdom as well as the United States.
Intergral are an Adobe® Solution Partner and Authorized Reseller of Adobe® products globally these include regions: North America, Latin America, Asia and Europe.

What We Offer


Intergral is an established provider of application monitoring and analysis tools with over 15,000 products sold to customers around the world.
Our flagship product, FusionReactor offers realtime insight into your applications, combined with our unique server protection capability – EnGuard. FusionReactor is the most effective tool to monitor, troubleshoot, diagnose and protect your servers.
Our consulting practice is a one-stop shop for all of your ColdFusion® consulting and support needs. The service models we offer are designed to help you get quick resolution to a wide range of CF / Application related problems. Our experience has come from designing and developing Enterprise scale ColdFusion® applications, providing the world's leading ColdFusion® monitoring application, as well as through hundreds of successful client field engagements.

Intergral are an Adobe Solution Partner and Authorized Reseller of Adobe products globally. We have been an Adobe reseller since 2005. We are also an authorized provider of third party tools for ColdFusion®.