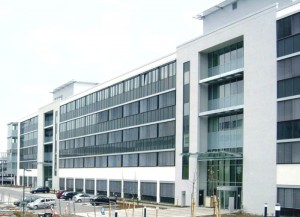 Since the 90's, Intergral has been providing innovative products, enterprise scale software solutions and IT Services to thousands of customers across the globe.
We are headquartered in Germany and have regional offices in the United Kingdom as well as the United States.
Intergral are an Adobe® Solution Partner and Authorized Reseller of Adobe® products globally these include regions: North America, Latin America, Asia and Europe.

What We Offer

FusionReactor combines data from applications, databases, servers and third-party services to bring transparency to your solution stack. Mapping telemetry together with source code, DevOps and developers can take advantage of this capability to prevent downtime, resolve performance bottlenecks and ensure stability issues are detected and resolved quickly.
FusionReactor is available as an on-premise as well as a cloud based SaaS solution.  To compare products, please visit our website –
Our consulting practice is a one-stop shop for all of your ColdFusion® consulting and support needs. The service models we offer are designed to help you get quick resolution to a wide range of CF / Application related problems. Our experience has come from designing and developing Enterprise scale ColdFusion® applications, providing the world's leading ColdFusion® monitoring application, as well as through hundreds of successful client field engagements.

Intergral are an Adobe Solution Partner and Authorized Reseller of Adobe products globally. We have been an Adobe reseller since 2005. We are also an authorized provider of third party tools for ColdFusion®.